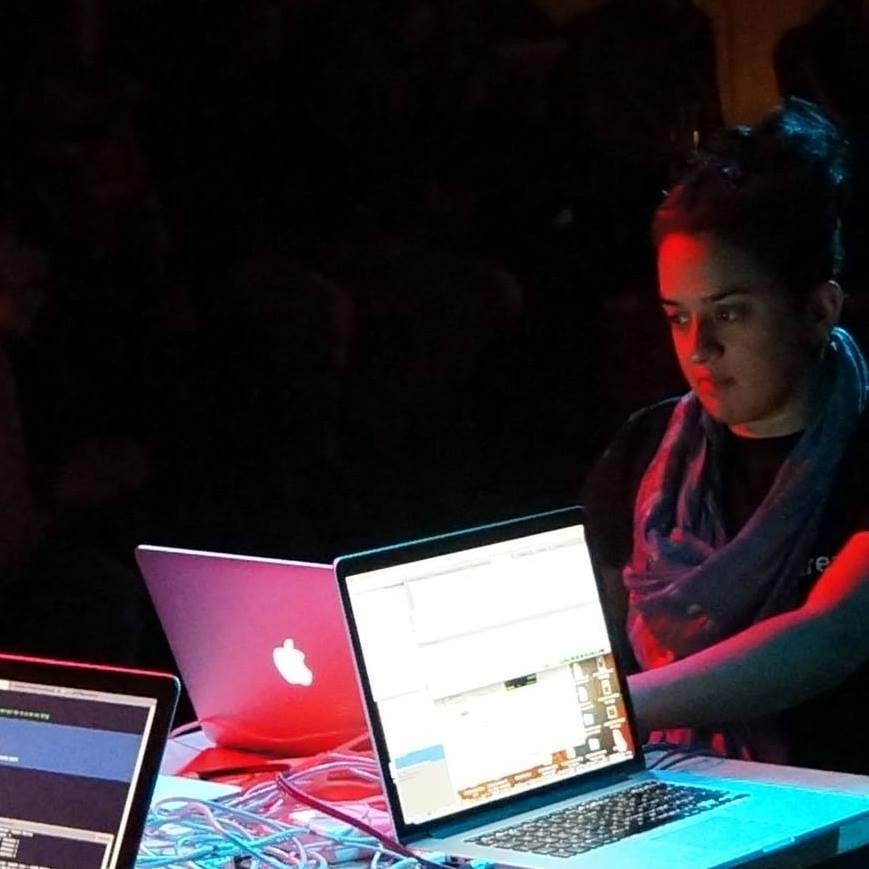 Immersion
Norah Lorway
Research & Data Artist
Norah Lorway is a lecturer/researcher, programmer, and data artist. She works mainly in human-computer interaction and sound, creating wearable tech for a variety of purposes.  Norah also live codes at algoraves around the world and constructs 3D printed sensor based wearables for use with sound performance. She also creates VR game experiences to help users deal with grief and trauma.
What I'm working on:
How can immersive technologies affect how we cope with grief and bereavement? How can these technologies help with the process of living with the aftermath of loss? By drawing on both personal and found experiences, I am working on an immersive game experience which utilises both VR and spatial audio (in both browser based and full dome formats) in order to help users explore the idea of the 'void' experienced after loss as well as exploring ways of coping.
Expertise and skills:
In terms of immersive technologies, I have a great deal of experience working with Spatial Audio (VBAP, Ambisonics), VR/MR/AR, as well as substantial experience working with several programming languages such as C++, Python, Javascript etc. I also have expertise in digital music instrument building with ARM-based processors, wearable technologies and live coding. I am interested in using immersive technologies in accessible spaces, to assist people on complex issues such as grief etc.