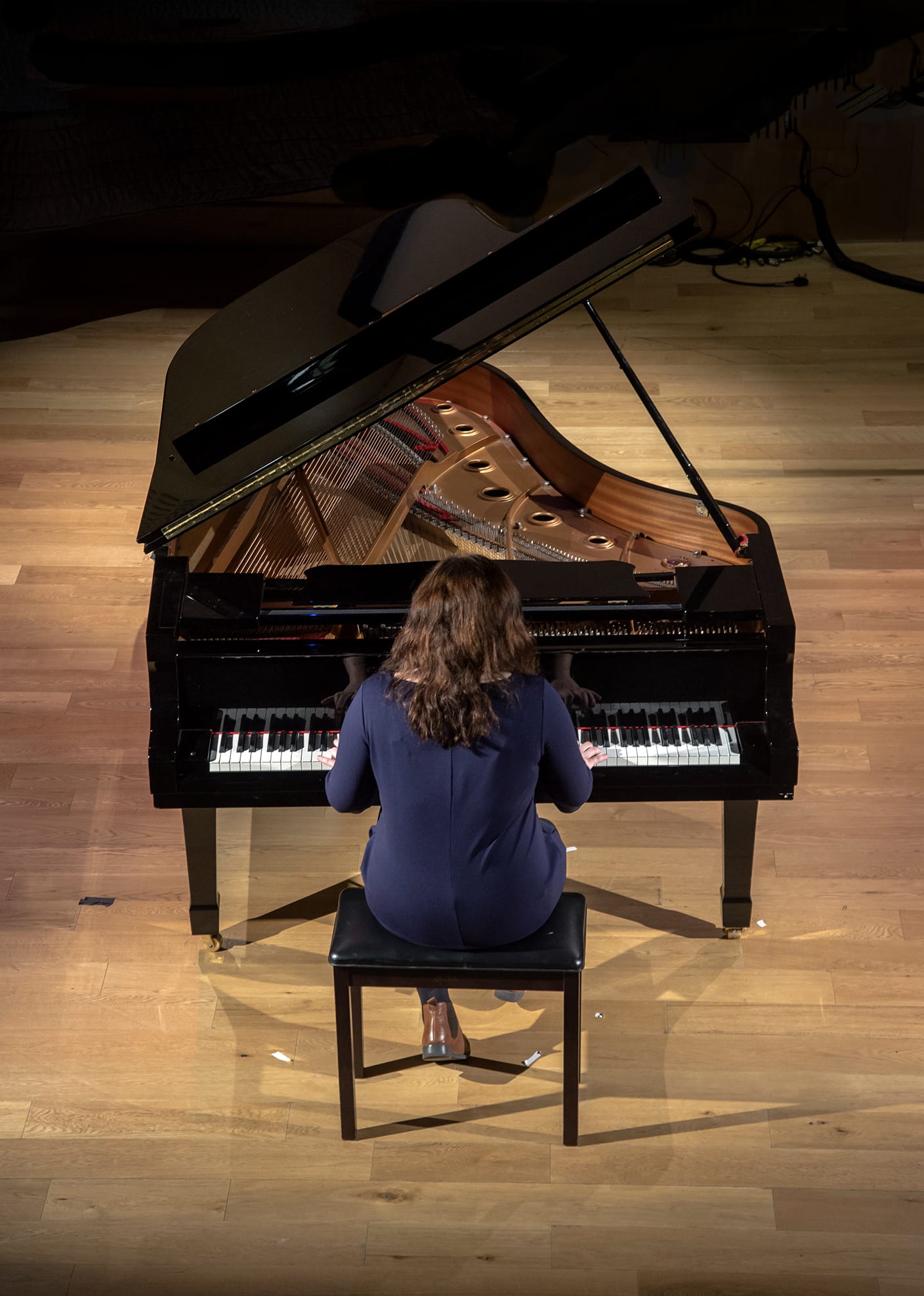 Immersion
Ellie Ripley
Talent Development || Project Management
Ellie has a 1st class Music Management degree from Falmouth University, and has since been working with the SWCTN as a New Talent Research Fellow. Her work with the fellowship explores the relationship between immersive music listening and the positive cognitive experience. She is now working at PRS Foundation and continues to build her career in talent development and management in the commercial music industry. Ellie's major outcome is a documentary, due to be released Autumn 2020.
What I'm working on:
Can the use of immersive music encourage positive cognitive response?
During the fellowship I aim to conduct a small-scale research project, designed to encourage communication regarding our neurological state during immersive musical experiences. The outcomes of which will be shown through a process documentary and supporting report. Given the recent influx of immersive experiences, I am interested in exploring the relationship between immersive music and the mind, and how it may facilitate positive cognitive response in relation to health and wellbeing. The documentary follows several music students, who give a detailed account of their relationships with music.
Expertise and skills:
Having worked primarily within the commercial music industry, my research stems from an interest in culture, society and technology. In my final year of university, I focused my reading onto the impact of technology with musical performance. My dissertation, 'The Dehumanisation of the Artistic Future', was chosen as the overall winner for Europe in the Undergraduate Awards 2018. This study evidenced the disconnection between the popular music industry and software development, generating a plethora of questions regarding copyright, ownership and authorship.