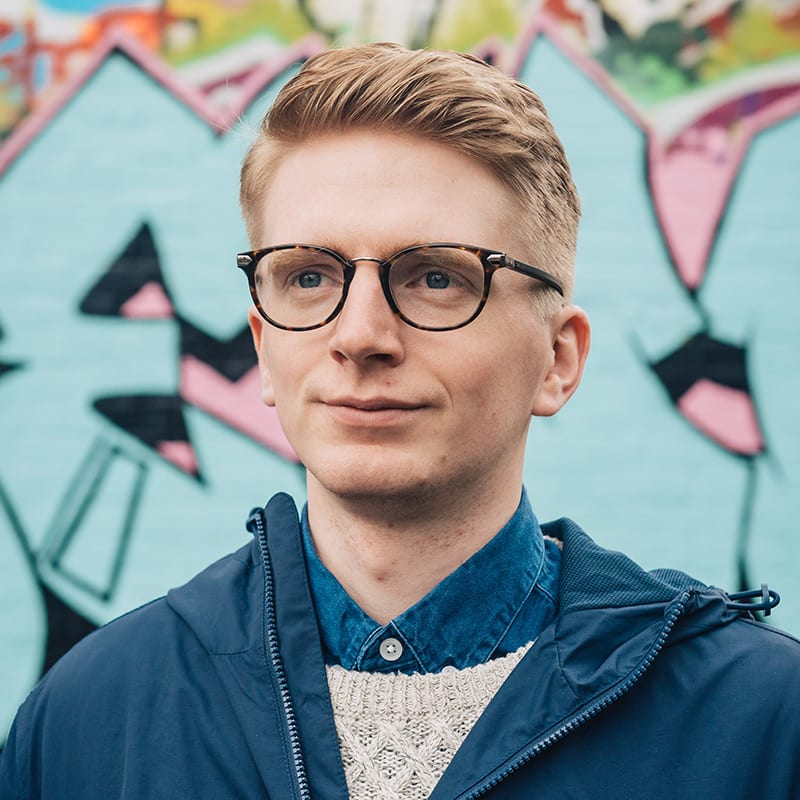 Immersion
Dom Brown
Creative Technologist
Dom Brown is a creative technologist focused on music interaction design and research. During the fellowship, he will be exploring questions around using AR/VR in the design of mid-air musical instruments, investigating how AR/VR can be used as a visual feedback modality for mid-air musical instruments.
What I'm working on:
In a digital musical interaction, the sound response to a performer's actions is not mediated through plucking strings or blowing through tubes, but through digital interfaces and computer code. This allows relationships between actions and sounds to be changed easily and rapidly, even during live performance. This process of action-sound relationship design opens up a new space of creativity in music-making by allowing end-users to participate in the design of musical interactions, blurring distinctions between instrument designers and performers.
During the fellowship I will be asking: how can an end-user music interaction design space provide engaging, immersive experiences in VR? To answer this, I will be building a VR experience that allows users to create their own musical interactions, by drawing and manipulating shapes and objects that are imbued with sound qualities, that will focus on promoting rapid cycles of creation and play.
Expertise and skills:
Human-computer interaction, music, audio, digital musical instruments, software development, UX.